Jakich słów używać zamiast GOOD lub BAD?
Twój angielski jest na poziomie średniozaawansowanym, ale kiedy się wypowiadasz, jedyne przymiotniki, które przychodzą Ci głowy to very GOOD lub very BAD?
Jeśli jesteś maturzystą - pora zwiększyć zakres środków językowych! Jeśli wykorzystujesz angielski w pracy – pora zadbać, by język stał się bardziej precyzyjny!
Jak zacząć? Nauczyć się 20 nowych przymiotników! No dobra… 21 nowych przymiotników.
Znajdziesz tutaj nie tylko synonimy GOOD czy BAD, ale konkretne przykłady sytuacji, w których ich użyć. W ten sposób będzie Ci łatwiej zapamiętać wyrażenia lub całe frazy w języku angielskim i na stałe wprowadzić nieco bardziej sophisticated ('wyszukane') określenia do swojego słownika.
Pamiętaj, żeby kilknąć w link do FISZEK pod przykładami!
Czego używać zamiast VERY GOOD?
a very good idea = a brilliant idea
a very good concert = a marvellous concert
Wow! That's very good! Great! = That's amazing!
It's well done! = What an impressive achievement!
I have a good job = I have a satisfying job.
a good attitude = a positive attitude
a good signal = a positive signal
They gave me a piece of valuable advice.
Thank you all for your answers – they are very good for me. = … they were very valuable for me.
a good restaurant with good food = a restaurant well-known for its mouth-watering dishes
He did well at school. = He was successful at school.
Więcej przykładów wraz z tłumaczeniami znajdziesz klikając w ikonę FISZEK poniżej.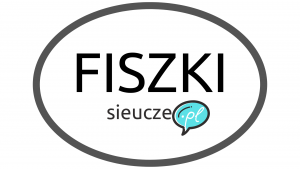 Czego używać zamiast VERY BAD?
very bad weather = awful weather
That's really bad news. = That's terrible news.
I feel bad and I have a bad cough. = I feel terrible. I have a nasty cough.
We stayed in a really bad hotel. = … poor quality hotel.
I had a really bad weekend. = It was a lousy weekend. (informal)
a few bad answer = There were some false answers to the questions.
You had the bad impression. = You were under the false impression.
It smells off to me.
really bad results = disappointing results
Te oraz inne przykłady użycia synonimów BAD oraz ich tłumaczenia znajdziesz tutaj: