FOOD! Jedzenie to jeden z moich ulubionych tematów – maturalnych i życiowych. Jakie zwroty powtórzyć proponując komuś wspólny posiłek?
Umiesz zasugerować po angielsku, że pora wrzucić coś na ząb lub zaprosić kogoś na obiad? To świetna okazja, by rozpocząć konwersację lub nawiązać z kimś relację (networking). Dowiedz się, jak zaproponować coś do picia i wznieść toast podczas posiłku lub jakich wyrażeń użyć podczas matury ustnej z języka angielskiego (sugerowanie i negocjowanie, zadanie pierwsze).
Zgłodniałam na samą myśl…
Jak zasugerować, że jesteśmy głodni?
I'm a bit peckish. ('głodnawy')
I'm starving! ('być bardzo głodnym,umierać z głodu')
They're famished after the training. ('głodny jak wilk')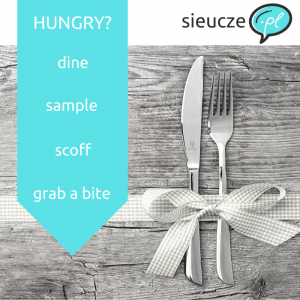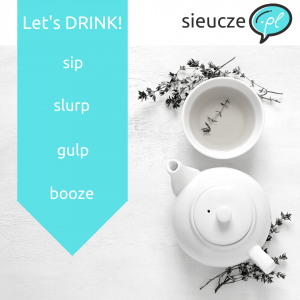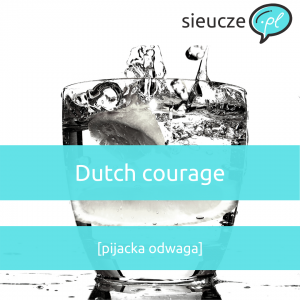 Napij się…
Drink some water with lemon – it will quench your thirst.
Take a sip / Sip slowly, it's hot. ('popijać, pić małymi łykami')
Stop slurping! ('siorbać')
He just gulped down his coffee and dashed for the bus. ('łykać, połykać, przełknąć')
Are you boozing out again? (informal 'pić alkohol = tankować, pić ostro')
Help yourself to a biscuit! ('częstuj się')
Would you mind if we dined together this evening? (formalnie, 'podejmować kogoś obiadem, gościć kogoś')
Did you have any opportunity to sample local dishes. ('próbować, kosztować')
It was so delicious everybody scoffed the cake. ('wcinać, szamać')
I won't have time to grab a bite to eat during lunchtime, I'm afraid. ('przekąsić coś, pójść coś zjeść')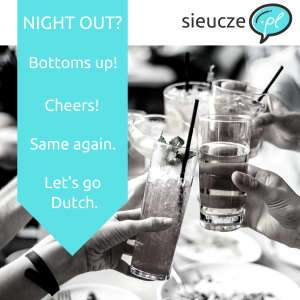 Bottoms up! ('Do dna!')
Here's to … ('Toast za …')
Cheers! ​('Na zdrowie!')
Same again, (please). 'Jeszcze raz to samo (poproszę).'
Let's go Dutch. / Let's split the bill. ('każdy płaci za siebie, płacić po równo np. w restauracji')
It's on me. / It's my round. ('Moja kolej, ja płacę')
It's no the house. ('To na koszt firmy.')